Waupaca Foundry
Iron Castings - Aug 25, 2013
5 Reasons Why the Price of Scrap is Volatile
Tony Lewis
|
Waupaca Foundry

Waupaca Foundry continues to monitor factors affecting the pricing volatility of ferrous scrap that is used to make gray iron and ductile iron castings. In 2012, the scrap market saw fluctuations in the price of scrap ranging up to $100 per ton over the course of only a few months. The trend of volatility is here to stay.
In a previous article, we shared a few of the factors that may cause the "yo-yo" effect. Here we will examine the factors that contribute to scrap market volatility.
Steel Producers Make Big Impacts. Steel mills are the largest purchasers of scrap, so their activity, or lack thereof, has a lot of influence on scrap pricing. Large steel mills in China and South Korea have been purchasing more scrap as of late, leading to an increase in demand and price for US scrap.
Switching Suppliers Makes Waves. Scrap buyers will frequently switch suppliers as currency exchange fluctuates. South Korea has recently turned its eye back to the US market after a period of buying Japanese scrap. The previously weaker Yen had made Japanese scrap more appealing, but it has grown stronger since; driving South Korea to switch back to US scrap again. As these changes continue, so does the volatility of the scrap market.
Smaller Nations Can Tip The Scales. Smaller countries like Vietnam, Malaysia and Indonesia can help make up for weaker sales with the big players. Since their currency is often weaker and less stable, they constantly switch providers to get the best price, causing small but noticeable fluctuations in scrap pricing.
Currency Exchange Plays A Role. As mentioned previously, currency exchange rates can sway the market. Suppliers want to buy from countries that have a weaker currency than theirs to get more for their money. More recently, currency exchange rates are sensitive and subject to change quickly. Given the state of the global economy, buyers are constantly re-evaluating their market options.
All Of The Above. All of these factors work in concert to cause ongoing volatility in the price of scrap—something that is not likely to change anytime soon.
Waupaca Foundry continues to monitor market conditions to ensure continuous supply of ferrous scrap on behalf of our customers. Stay tuned for more news on industry trends and Waupaca insights.
#

scrap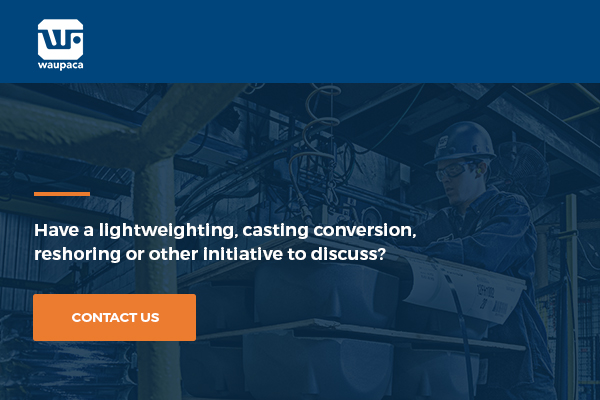 We use cookies and other tracking technologies to personalize content and analyze our site traffic. More information about this is in our
Privacy Policy
. You can control third party cookies by adjusting your browser settings.