Waupaca Foundry
Community - Jun 18, 2017
Cast Iron Bench Memorializes Classmate | Waupaca Foundry
Cast Iron Bench Memorializes Classmate
Waupaca Foundry Helps Perry Central Class of 2017 Honor Tyler Zoglman
Tyler Wayne Zoglman of Tell City, Indiana, was just 13 when he lost his battle to cancer in 2012. His then junior-high classmates never forgot the friendly boy who loved fishing and sports.
This year, those same classmates—now high school seniors and 2017 graduates—and Tyler's grandmother reached out to iron casting supplier, Waupaca Foundry to help them honor the friend they lost by building a cast iron bench.
The bench was installed outside the school gymnasium, a prominent location where all passersby can enjoy it. On May 19, 2017, a ceremony organized by the Perry Central High School student council was held to dedicate the bench. At least 40 classmates, Tyler's family, and other community members joined in sharing their stories and memories of Tyler.
"For Tyler's bench, we cast the ends with the Perry County logo and the remainder of the bench was built in-house by our pattern department," explained Gary Greubel, human resources manager. "Our communities all know we make benches and routinely give them out to groups and event organizers for fundraisers. Even though we are a busy global company, we feel it's important to support our communities, and we do so in a number of ways. Building benches is just one example."
The new bench also features an inscription memorializing Tyler. Before the bench could be fully constructed the boards were sent to Waupaca Foundry in Waupaca, Wisconsin where a large CNC machine could accommodate machining the inscription. Ultimately, the routed inscription was then painted by Perry Central students to further emphasize the letters.
"This is a small, tight-knit community so the loss was felt by many," said Mary Jo Hagedorn, teacher and student council sponsor. "Tyler was very much loved and the bench is a representation that he will always be a part of our community."
School Principal Jody French added her gratitude. "Waupaca Foundry has been an outstanding partner to Perry Central Community Schools, both on the education side and the community side. This is just another example," she said. "We're so fortunate to have them in our community."
#

community
#

tellcity
#

wfnews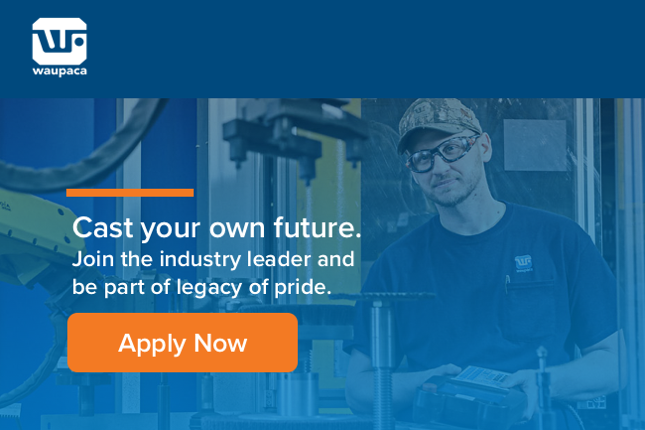 We use cookies and other tracking technologies to personalize content and analyze our site traffic. More information about this is in our
Privacy Policy
. You can control third party cookies by adjusting your browser settings.