Waupaca Foundry
Culture - Sep 19, 2019
Casting Call: Kris Heidbrier
Ally Melby
|
Waupaca Foundry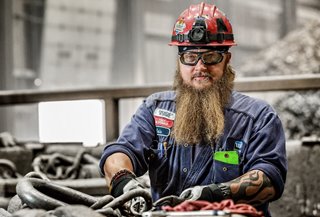 After his time in the U.S. Navy, Kris Heidbrier returned to civilian life and began working at Waupaca Foundry. He has now been with the iron component supplier for two decades and celebrates his work anniversary in November.
Kris works in general maintenance at the company's ductile iron foundry in Marinette, Wisconsin. He is a proud member of both the emergency response and first responder teams on site and also serves on the First Responder Board at the foundry.
We spoke with Kris about the challenges of his job but also the reward that comes from it.
What has made you stay at Waupaca Foundry over the years?
"Anybody who puts in 20 years at a place, if they think about leaving, that's going to be a big decision. Twenty years is a long time, and everything that you have been through, everything that you've learned at this place and all of the people you've met, that's a lot to walk away from."
What made you want to become a member of the emergency response and first responder teams?
"It means a lot to help people, help your friends, help your co-workers (Kris actually helped deliver his youngest child with his training!). You're pretty close to a lot of people here. When you work on a small crew, you know everybody. Every single person that is on my crew right now has probably been to my house at least once or twice."
What is the most difficult part of your job?
"Being a maintenance guy at Waupaca Foundry, the schedule sometimes is challenging. Christmas shutdown, Fourth of July shutdown, when 95 percent of the employees here are out spending time with their families, we're here because that is the only time we have to do major projects."
How could Waupaca Foundry be improved?
"If I would ask something of anybody, it is to take the time to show the newer people the right way to do their job.
"I enjoy welding, have been certified for a number of years now, and I love showing people how to do it. If I take that approach to my job, then I feel like I am doing my part."

What would you tell someone who is interested in working at Waupaca Foundry?
The work, depending on the department you go to, is going to be hard. It is going to be a lot of physical labor. You're going to get paid well, but it's a lot of work. And it's not, 'Oh I don't feel like working today.' No. You walk in the door, this is your job. This is what you're going to be expected to do."
Waupaca Foundry is the proud employer of more than 4,500 employees, and 37 percent have been with us for 10 years or more. We appreciate all the hard work and dedication from each and every one of our team members who keep producing the highest quality cast iron components.
#

employee-spotlight
#

marinette
#

veterans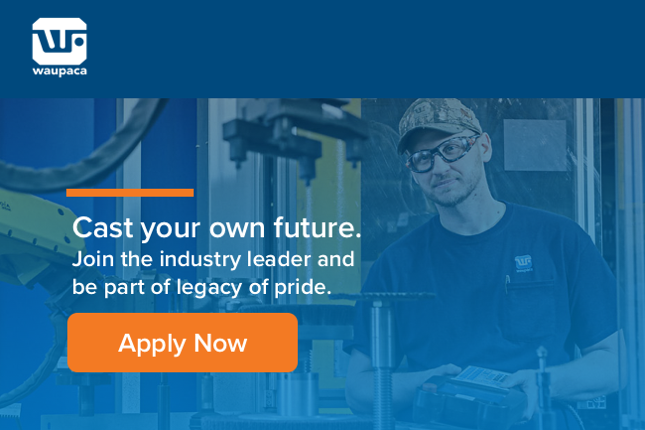 We use cookies and other tracking technologies to personalize content and analyze our site traffic. More information about this is in our
Privacy Policy
. You can control third party cookies by adjusting your browser settings.