Waupaca Foundry
Global MFG - Aug 20, 2019
Consul-General of Japan Visits Waupaca Foundry
Ally Melby
|
Waupaca Foundry
Waupaca Foundry shared its modern manufacturing processes, sustainability efforts, technology and automation practices, and continuous improvement initiatives with the Consul-General of Japan in Chicago, Naoki Ito, during his and the Grassroots Caravan's visit to Waupaca, Wisconsin.
Launched in September 2017 between the Consulate-General of Japan and JETRO Chicago, the Grassroots Caravan's purpose is "to connect with local communities where Japanese companies have invested."

The visit to Waupaca ends the consul-general's two day trip around Wisconsin, touring Japanese owned businesses in both Milwaukee and Waupaca.

"We are delighted to bring the Grassroots Caravan to Wisconsin for the first time, and to further deepen our two-way economic partnership," Consul-General Ito said in a press release.

"So many Japanese companies are succeeding in Wisconsin, owing to their good investment climate and the strong work ethic of Wisconsinites."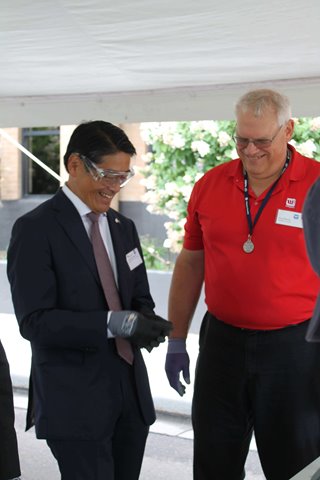 Throughout the day, guests, including the city of Waupaca's leaders and Wisconsin economic development officials, toured Waupaca Foundry's gray iron foundry and machining operations, and created their own commemorative medallion with Waupaca Foundry's Foundry In A Box.

Foundry in a Box simulates foundry operations on a tabletop. Attendees, with the help of foundry employees, made sand molds and assisted with the pouring, shakeout and cleaning processes to make a cast medallion.
"Waupaca Foundry is proud to be one of the manufacturers in the state of Wisconsin to host Consul-General Naoki Ito in support of the Grassroots Caravan's efforts to learn more about the impact our iron casting operations have in the United States and abroad as well as highlight the mutual benefit of Japanese investment in the region," Mike Nikolai, President, COO and CEO of Waupaca Foundry said.
Currently, 82 Japanese-owned businesses provide over 7,100 jobs in Wisconsin. Additionally, Japan continues to stand as the state's sixth-highest destination for exports, worth $734.3 million in 2018.
#

foundry-in-a-box
#

trade
#

waupaca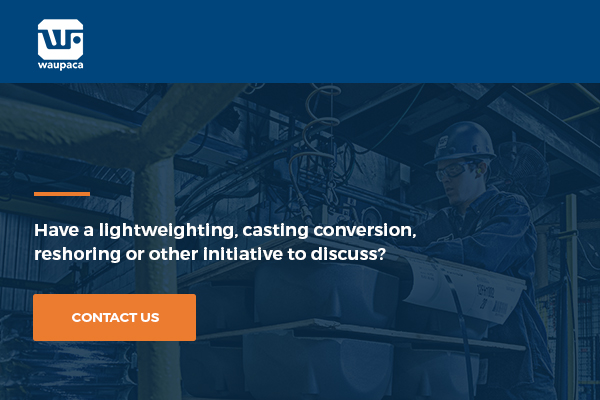 We use cookies and other tracking technologies to personalize content and analyze our site traffic. More information about this is in our
Privacy Policy
. You can control third party cookies by adjusting your browser settings.