Waupaca Foundry
Community - Nov 24, 2020
Donations to Ronald McDonald House "Means the World" to Families
Ally Melby
|
Waupaca Foundry
The Ronald McDonald House is a nonprofit that is dedicated to supporting families with sick children by providing housing near top children's hospitals and the resources needed at little or no cost during their time of need.
Misty Webb, the plant's HR Recruiting-Hiring Manager, saw on Facebook that the Knoxville location was in dire need of donations for the families staying with the charity and brought the news to the attention of her teammates.
This was the first time the plant had donated to the charity, and the employees were very engaged and overjoyed to help with the initiative, donating over $1,000 worth of paper products and non-perishable items.
Sue Beverly, the director of Knoxville's Ronald McDonald House who has been with the charity for 34 years, says "To be away from home and going through such a challenging time is that much worse around the holidays," adding "We've touched 58,000 lives and counting, and [Waupaca Foundry] is a huge part of that. Your kindness just takes that much more of a burden off of people because they don't have to worry."
Diana Elrod, assistant plant manager, shares that there wasn't even a second thought to donate to the charity.
"For the Ronald McDonald House, this really becomes personal for a lot of employees because it's not income base, it's need-based," Elrod says. "There are hundreds of employees in this plant that have at some point in their life needed to utilize the resources of the Ronald McDonald House, and it's important with the world being shut down and [Waupaca Foundry] being fortunate enough to continue to run and supply our customers and generate revenue, to give back, especially during the middle of a pandemic where supplies for places like the Ronald McDonald House are inadequate."
To donate or volunteer to the Ronald McDonald House Charities of Knoxville, visit
https://knoxrmhc.org/
.
Amidst the COVID-19 pandemic, Waupaca Foundry located in Etowah, Tennessee saw an opportunity to give back to their community through donations to the Ronald McDonald House Charities of Knoxville.
#

community
#

etowah
#

giving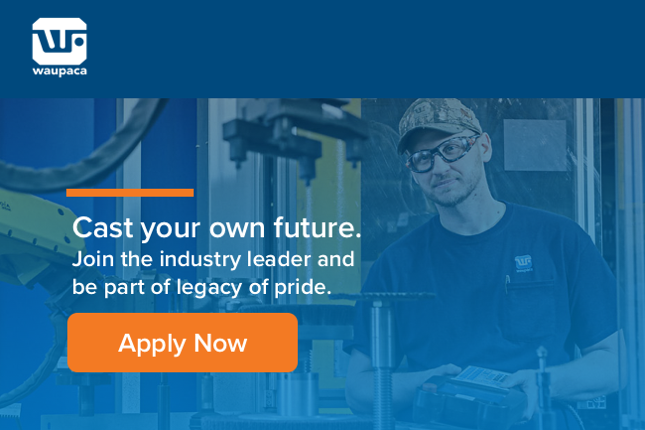 We use cookies and other tracking technologies to personalize content and analyze our site traffic. More information about this is in our
Privacy Policy
. You can control third party cookies by adjusting your browser settings.