Waupaca Foundry
Community - Jun 21, 2018
Dream Flights for Veterans | Waupaca Foundry
Ally Melby
|
Waupaca Foundry
Waupaca County Dream Flight sponsored by Waupaca Foundry and Brunner family
Ageless Aviation Dreams Foundation, a non-profit organization, offers dream flights to Veterans living in long-term care facilities, giving them the chance to experience the thrill of being up in the air. This is the second consecutive year the event has taken place in Waupaca County.
Ten veterans from surrounding communities were honored, one of them being Peter (Pete) Fitzsimmons.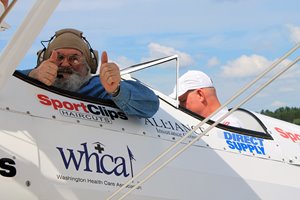 Pete, an 82-year-old veteran, served between the Korean and Vietnam War in the Air Force. He served at many Strategic Air Command installations and worked on all kinds of aircraft at Hunter Air Force Base in Savannah, Georgia; Thule Air Base, one of the most strategic bases at the time in Thule, Greenland; and March Air Force Base in Riverside, California.
Pete had last been in an aircraft in the 1960s but was excited to get back in a plane — even if this was the first biplane he had ever flown in.
"It was just as enjoyable as you could get," Pete said, and as for his time in the sky, "It was quite a nice finish."
Many local organizations sponsored the Waupaca County Dream Flight, including Waupaca Foundry. The Steven Brunner family was also one of them.
The last name Brunner should mean a lot to the Waupaca Foundry community. The late Don Brunner was one of Waupaca Foundry's founders and former CEO. Brunner Field was named after him in his honor. Don was also one of Waupaca Municipal Airport's first flyers and instrumental in bringing it up to modern standards.
His son, Steve, gave 38 years of service to Waupaca Foundry as a plant industrial engineer, retiring last June.
Both Steve and his wife Deb enjoy being involved with the Waupaca area and helping out however they can. The Brunner family felt especially drawn to supporting the Waupaca County Dream Flights because Don was a WWII veteran.
For Steve, being at the airport brings back fond memories of his dad. "He enjoyed going to fly-ins and being with his family and the airplanes."
As for the event, "It was really amazing seeing the veterans' enjoyment of flying," Steve said.
#

community
#

veterans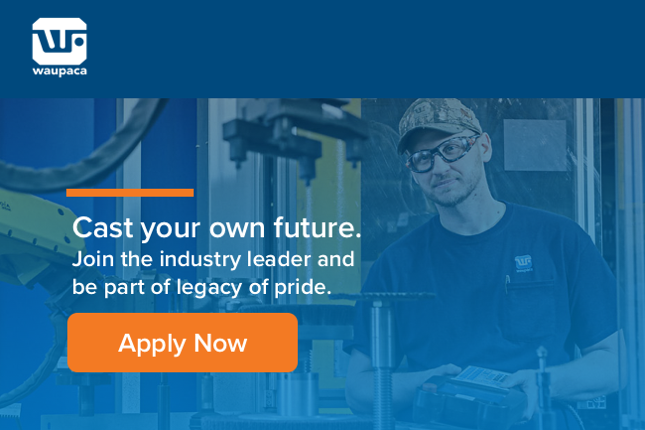 We use cookies and other tracking technologies to personalize content and analyze our site traffic. More information about this is in our
Privacy Policy
. You can control third party cookies by adjusting your browser settings.