Waupaca Foundry
Culture - Apr 24, 2019
Casting Call | William Mork | Waupaca Foundry
Ally Melby
|
Waupaca Foundry
William Mork credits job and 110% attitude to father.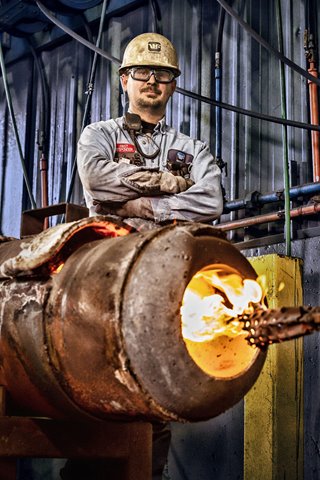 We talked with William to discuss his time with Waupaca Foundry:
Why did you first start working at Waupaca Foundry?
"The money coming right out of high school; you can make enough for an entire [college] semester's tuition in a summer. But, I did my first year of college and found I did not like that and was hired on full time in 2006."
Do you have any family that works at Waupaca Foundry?
"Pretty much my whole family works here. My dad has been here for 25 years, my older brother for 16, and my younger brother for 11 years. My dad is the reason I decided to work here as a summer student and then full time as well."
How has your dad influenced your time here?
"His legacy; I have always gone by the thought that I am going to give a 110 percent so that I would never embarrass him because he has been here so long. He is so respected, so I am going to do my job to the best of my ability."
Why is Waupaca Foundry a good place to work?
"I would have to say the location, benefits, the people; I mean, I really, really enjoy the people I work with. I may not get along with them all the time, but I enjoy them. If you don't enjoy the people you work with, you won't enjoy your job. The people I work with make going to work fun."
Looking back on your time here, what would you have done differently?
"I probably would have gone full-time sooner than I did."
What would you change about Waupaca Foundry?
"At the moment, I have nothing that I would change. Corporate does the best they can to communicate to the people on the floor. I think foremen can communicate better with their employees."
What advice would you give to new Waupaca Foundry employees?
"Starting work at Waupaca Foundry is a culture shock; there is nothing else in the job market like it. The first year or even the first three months are demanding, but if you just stick with it, you'll learn how to adjust to how demanding the work is."
Waupaca Foundry is a proud employer of more than 4,500 employees, and 37 percent have been with us for 10 years or more. We appreciate all the hard work and dedication from each and every one of our team members who keep producing the highest quality cast iron components.
#

employee-spotlight
#

waupaca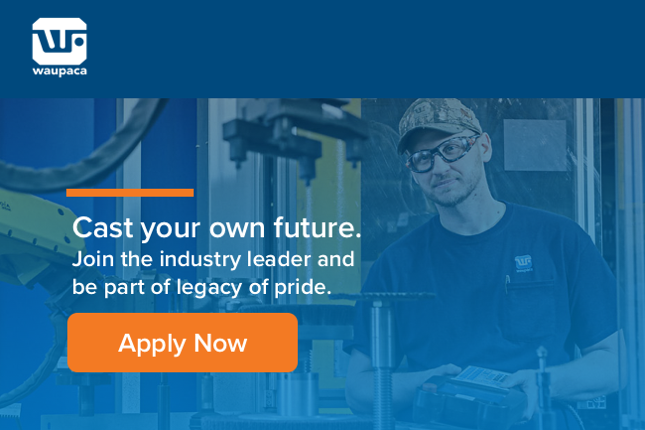 We use cookies and other tracking technologies to personalize content and analyze our site traffic. More information about this is in our
Privacy Policy
. You can control third party cookies by adjusting your browser settings.