Waupaca Foundry
Culture - Oct 17, 2019
High school work experience program yields 3-year internship
Ally Melby
|
Waupaca Foundry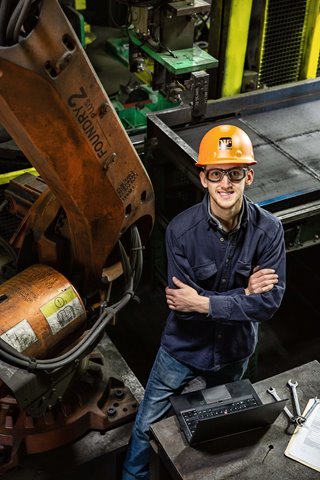 High schools partnering with local businesses to create job opportunities for students has become something of the norm. The benefits, though, can be outstanding.

Four years ago, Andrew Stalheim, a high school senior at Peshtigo High School at the time, started an afterschool job at Waupaca Foundry through a co-op partnership between the company and his school. He never imagined, though, that his part-time job would lead to three consecutive mechanical engineering internships at the company's ductile iron foundry located in Marinette, Wisconsin.
Now entering his senior year at Michigan Technological University where he is majoring in mechanical engineering, Andrew believes his internships have helped him develop the skill set employers are looking for.
"As an employer, if you are looking at two people's resumes, you are going to choose the candidate with the experience, even if they're GPA isn't as high. In the engineering field, having any experience speaks a lot to who you are as a person."
Some of Andrew's developed skills include 3-D modeling, design and project management. Additionally, he has developed soft skills, which can be equally as important in a job setting, including accountability responsibility and timeliness on projects.
This summer, Andrew's main project was automating nondestructive testing (NDT) – the test used to inspect cast iron components for critical defects-- with ABB robots. Once fully automated, NDT saves Waupaca Foundry money and satisfies customers by improving test accuracy.
Even though Andrew is familiar with Waupaca Foundry's operations, his open mindset allows him to keep learning more.
"You always have to come in with an open mindset," Andrew said. "There is a very unique way of doing things in the foundry setting versus anywhere else that I've seen. Having that open mindset will help you succeed, whether you are coming in as an intern or a full-time employee."
The Summer Help Program at Waupaca Foundry provides valuable work experience and an insight into the variety of careers in the metalcasting industry. Students interested in summer employment and internships at Waupaca Foundry are encouraged to apply.
#

engineering
#

intern
#

K12
#

marinette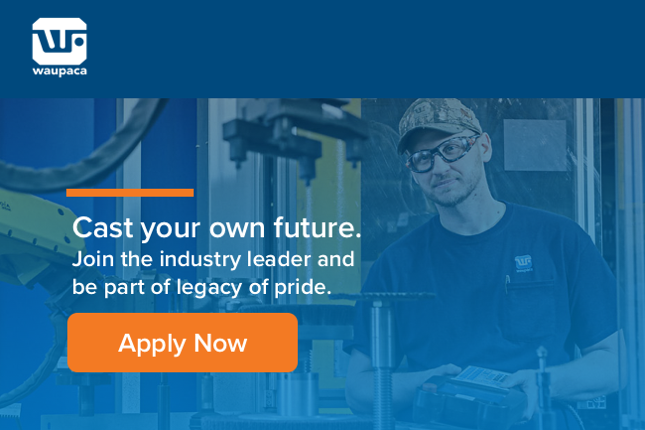 We use cookies and other tracking technologies to personalize content and analyze our site traffic. More information about this is in our
Privacy Policy
. You can control third party cookies by adjusting your browser settings.