Waupaca Foundry
Culture - Nov 4, 2022
Internal Call Leads to Service in the United States Army
Ally Melby
|
Waupaca Foundry
Veteran Spotlight: Ductile Melt Assistant Manager, Lazaro Diaz II
In 2007, at the age of 22, Lazaro Diaz II was working in the automotive industry as a finance manager for his family's car dealerships. Content and feeling accomplished, Diaz couldn't shake the feeling that he wanted to do more; He wanted to serve in the military.
The same year, Diaz enlisted in the United States Army and began basic training at
Fort Benning
in Georgia. After completion, he chose to join the
United States Army Airborne School
– also at Fort Benning – for basic paratrooper training. Wanting to learn and challenge himself more, Diaz enrolled in the Ranger Indoctrination Program for additional training, designed to prepare soldiers for assignment to the
75th Ranger Regiment
, also known as the
Army Rangers
.
After almost 8 months of training, Diaz was assigned to a paratrooper infantry regiment where he would do two tours in Afghanistan. His first tour was in 2008 and lasted 12 months. Returning stateside, Diaz remained on active duty until he was called to action again for an additional 12-month tour in Afghanistan. During his time in the Army, Diaz held the title squad leader in the
3rd Battalion, 509th Paratrooper Infantry Regiment
.
After five years of active service, Diaz transitioned to the
National Guard
and was assigned to a position at
Joint Base Elmendorf-Richardson
near Anchorage, Alaska to train incoming soldiers. Diaz was then offered a position in the civilian sector through a contract with the U.S. Department of State, one of the largest organizations within the Department of Defense. While simultaneously remaining in the National Guard inactive reserve for three and a half years, his new job led Diaz back to Afghanistan for an additional five years before he finally returned home in 2016.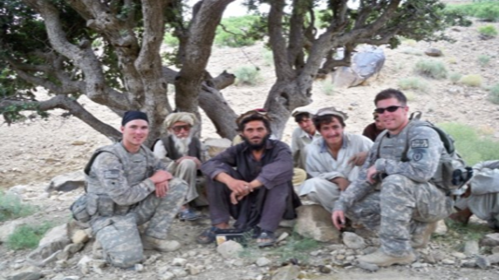 Returning home, Diaz spent time with his family and running his small auto detail shop before transitioning back into a new career: Waupaca Foundry. Diaz has now worked at Waupaca Foundry for five years and currently holds the position of ductile melt assistant manager at the company's
gray and ductile iron location in Tell City, Indiana
.
When asked what the greatest thing he learned from his time in the military was, Diaz says, "I learned, as far as my leadership capability because that is essentially what the military is, it trains you to become a leader. I've led men into combat, I've led men in day-to-day life. It's really given me the tools to lead people in life."
"He's a good leader, he's easy to work with," says Cody Rhodes-Dawson, Waupaca Foundry plant manager, of Diaz. "He leads by example. He's very good with new hires with training."
Although it has been roughly six years since his time in the service, when asked what he misses, Diaz says, "There's a brotherhood in the in the service where you're family, but I think the Foundry has lent the same thing for me. I go to work every day, and it's like working with family."
As a small piece of advice for military members transitioning out of or retiring from service, Diaz says, "You just need to pace yourself. Don't jump in thinking that you have to automatically be successful. It takes time; It's learning a new theory, learning a new skill. We're used to a routine where everything is stacked in front of us, and we just knock it out. With the civilian side, it's a whole different ballgame, so you've got to pace yourself, you have to accept that you're going to fall. But you have to get yourself back up and keep driving forward."
Waupaca Foundry is proud to employ many men and women who are veterans. Ten percent of our employees have served in uniform, and we thank them for their service.
#

culture
#

tellcity
#

veteran
#

veterans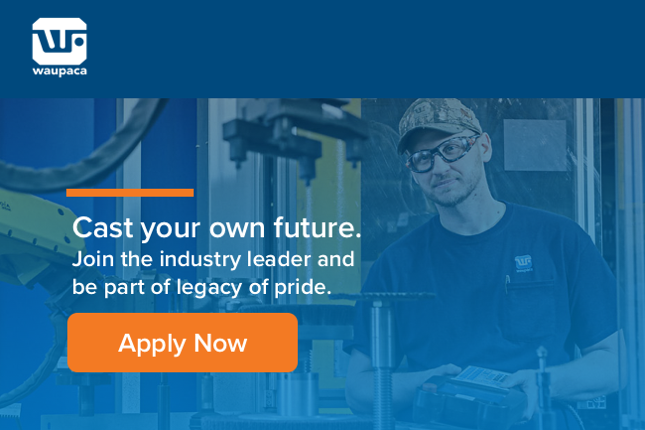 We use cookies and other tracking technologies to personalize content and analyze our site traffic. More information about this is in our
Privacy Policy
. You can control third party cookies by adjusting your browser settings.