Waupaca Foundry
Culture - May 6, 2019
Miskinis honored with education award and named AFS Technical Council chair
American Foundry Society

Greg Miskinis, director of research and process development at Waupaca Foundry, received the Fred Linebarger Education Award and assumed the role of AFS Technical Council chair for 2019 — 2021 over the weekend at the American Foundry Society (AFS) 2019 CastExpo in Atlanta, Georgia.
The AFS Cast Iron Division Board of Awards recognizes those who are not educators by profession but devote their time to educating and promoting the foundry industry and casting to others.
For over 25 years, Miskinis has presented Foundry 101, a Waupaca Foundry program, to prospective and current casting buyers, engineers and various manufacturing roles to increase their knowledge about the casting industry and emphasize the importance of the foundry community. Originally an internal program to complement Waupaca's own foundry training program, he along with Phil Bodenheimer were the first Waupaca Foundry employees to perform Foundry 101 for our external customers.
"We recognize the value of our customers making informed choices about their casting purchases, and I do believe that Waupaca Foundry and the entire casting market has benefited from our efforts," Miskinis said.
The award is in honor of the late Fred Linebarger, who spent much of his career educating others on the metal casting industry. This marks the second time the award has been presented, the first presented to Gene Muratore (retired from Rio Tinto) in 2017.
"It has been an honor and privilege to promote metal casting to the current and future generations on behalf of Waupaca Foundry Inc. and the American Foundry Society and uphold the educational styles established by both Fred and Gene."
#

afs
#

award
#

waupaca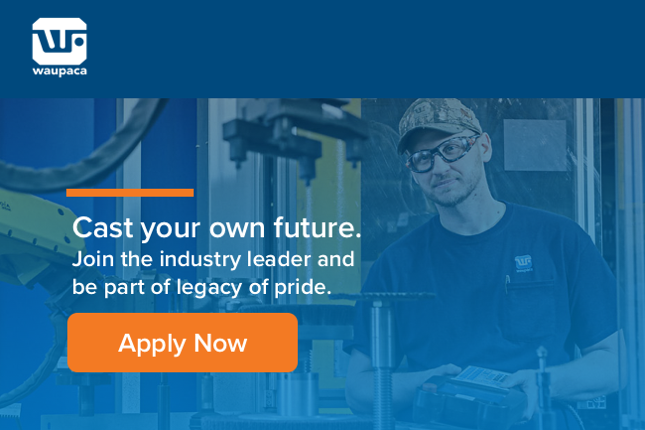 We use cookies and other tracking technologies to personalize content and analyze our site traffic. More information about this is in our
Privacy Policy
. You can control third party cookies by adjusting your browser settings.