Waupaca Foundry
Culture - Oct 25, 2018
U.S. Army veteran applies military skills to work at Waupaca Foundry
Ally Melby
|
Waupaca Foundry
Veteran Spotlight: Maintenance Technician, Larry Gunderman
Larry Gunderman has worked at Waupaca Foundry in the maintenance department at the company's Marinette, Wisconsin ductile iron foundry for the last 15 years. Prior to joining the Foundry, Gunderman served in the military for 13 years and departed as a Staff Sergeant for the 160th Special Operations Aviation Regiment (SOAR). SOAR, also known as Night Stalkers, is a special operations force of the United States Army that provides helicopter aviation support for general purpose and special operations forces.
Deployed during Operation Enduring Freedom, Gunderman traveled through many countries — so many that he stopped keeping track after the 20th. He valued his time in the military because of the comradery and the special bond he had with his fellow troops.
"I knew them better than my own brothers, dealing with the things we dealt with. You could depend on the person next to you, and it didn't matter what kind of day you were having."
Gunderman decided to depart from the military in order to spend more time with his wife and children. After his departure, Gunderman, originally from the western part of the upper peninsula of Michigan, moved his family to Wisconsin to be closer to his brother, an employee at Waupaca Foundry. After, Gunderman also began working at Waupaca Foundry.
He uses skills he acquired in the military and applies them in the workplace daily, including multitasking, troubleshooting and having a keen eye for detail.
"The service taught me to think beyond the short-term gains, and look towards long-term sustainability and maximize my efficiency."
Gunderman sees a similarity between the Army and Waupaca Foundry: the necessity for everyone to come together to complete the task at hand. Larger maintenance projects require a lot of moving operations and Gunderman depends on his fellow employees, just as they depend on him, to keep projects moving forward and finish jobs on time.
For Gunderman, being an employee at Waupaca Foundry stands out from other jobs in the area.
"Waupaca has always held veterans in high regard and has been willing to work with the veteran, and I appreciate that."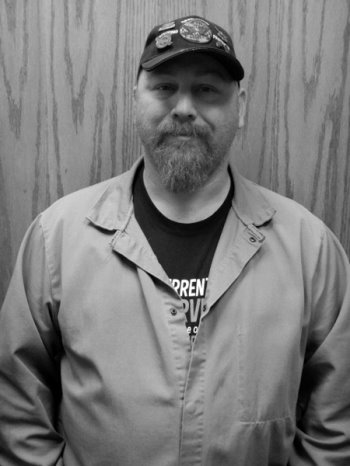 "The leadership at Waupaca Foundry has always made me feel like my time in service is appreciated," said Larry. I have compared employer experiences with fellow veterans in the area, and Waupaca has always held veterans in high regard and has been willing to work with the veteran, and I appreciate that."
Waupaca Foundry is proud to employ the men and women who have served our country. In fact, 10 percent of our employees have served in uniform. We thank you for your service.
#

marinette
#

veterans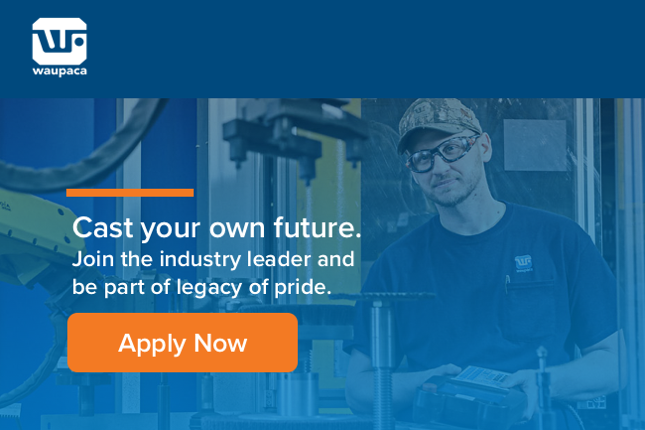 We use cookies and other tracking technologies to personalize content and analyze our site traffic. More information about this is in our
Privacy Policy
. You can control third party cookies by adjusting your browser settings.