Waupaca Foundry
Culture - Nov 14, 2019
Third generation military member uses Marine Corp developed skills in foundry setting
Ally Melby
|
Waupaca Foundry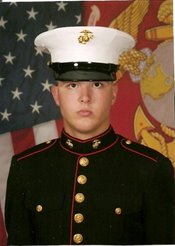 As a third-generation military member, Travis Drake, an electrician at
Waupaca Foundry in Tell City
, Indiana, knew he was going to join the
United States Marine Corps
from the time he was seven years old. His grandfather served in the
Army Air Corps
, his uncles in the
Navy
and
Army
, but Drake knew he wanted to follow in his father's footsteps and be a U.S. Marine.
During his junior year of high school in 2006, Drake enlisted in the
Delayed Entry Program
. The day after he graduated, while most are celebrating their secondary school accomplishments, Drake went to boot camp. He went through recruitment training at
Marine Corps Recruit Depot Parris
Island in Port Royal, South Carolina. After, he traveled to
Pensacola, Florida
to study and become an aviation technician. He was then assigned a home station at
Marine Corps Air Station Miramar
in San Diego, California.
A part of the
Marine Fighter Attack Squadron 323
(VMFA-323), Drake's unit is rare because he and his fellow marines were deployed on Navy aircraft carriers.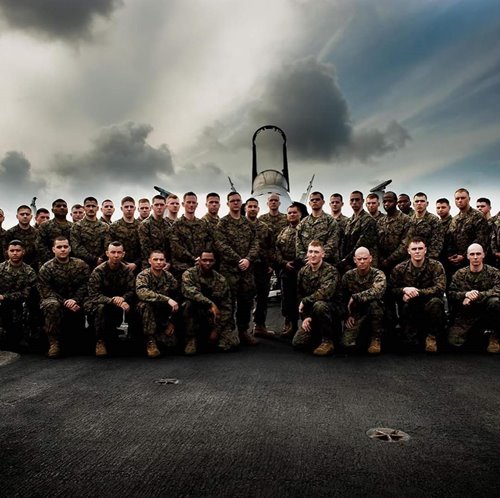 In 2009, he was first deployed on the
USS John C Stennis
in the Western Pacific region. He and his team went around Asia for training missions. They then supported combat operations in Afghanistan on the coasts of Pakistan.
In 2011, he was deployed again, this time aboard the
USS Ronald Reagan
, and spent most of his time in supporting combat operations in 5th Fleet off the coast of Pakistan. At the start of this deployment, while in the South Pacific area, a tsunami hit Fukushima, Japan. Aboard the nearest naval support ship, the servicemembers onboard turned around and spent over a month aiding the people of Japan during their time of disaster, now known as
Operation Tomodachi
.
In 2012, with his active duty contract up, Drake decided it was time to leave the Marine Corps so he could be with his daughter more, who had been born during his second deployment. From Texas, he moved to Indiana to be closer to her, and while looking for a job, stumbled upon Waupaca Foundry, which was recommended by a friend.
While aviation technician and electrician do not have much overlap, Drake says the ability to troubleshoot — a skill he developed in the Marine Corps — has helped immensely with his career today.
This year, Drake celebrated his seventh Veterans Day with the company, and he can still remember his first.
"My first veterans day after I hired in, the whole front lawn was covered in flags for veterans that currently worked there just at our Plant 5 site. Some would say it is a small showing of respect, but to guys like me and those who have been in the service — it may seem small to some — but it is a big deal to us that they took the time out of their week to show that they are proud of us," Drake says.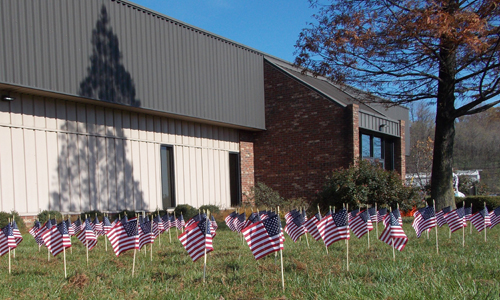 Waupaca Foundry is proud to employ the men and women who have served our country. In fact, 10 percent of our employees have served in uniform. We thank you for your service.
#

tellcity
#

veteran
#

veterans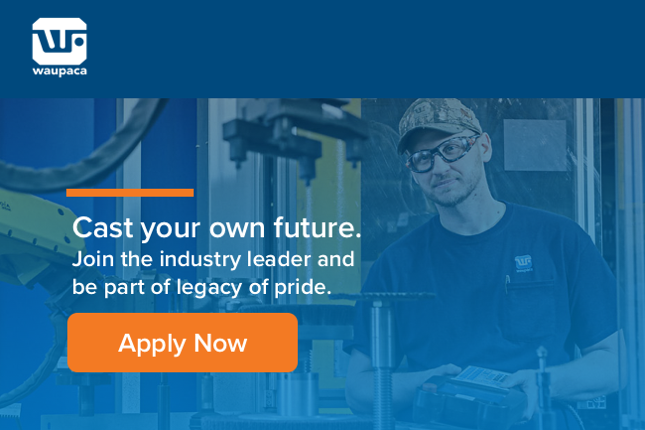 We use cookies and other tracking technologies to personalize content and analyze our site traffic. More information about this is in our
Privacy Policy
. You can control third party cookies by adjusting your browser settings.