Waupaca Foundry
Community - Sep 2, 2019
Waupaca Foundry donates supplies to local school
Ally Melby
|
Waupaca Foundry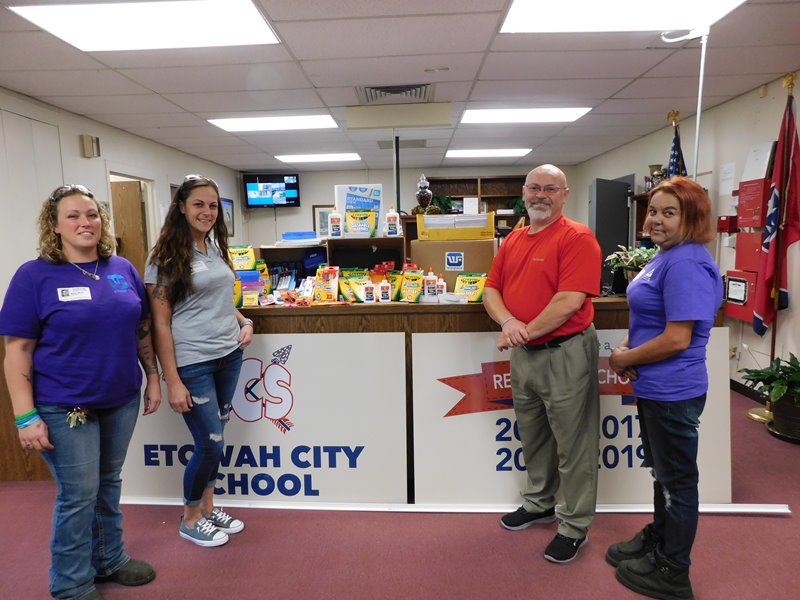 Team Leader, Misty Webb (on left) helped with the school supplies donated to Etowah City School
On Friday, Waupaca Foundry surprised Etowah City School students with hundreds of schools supplies for the 2019 school year. This marks the fourth year of Waupaca Foundry donating supplies.
Throughout June, July and August, employees collected donations for the pre-kindergarten through eighth-grade students, including scissors, glue sticks, pencils, binders and more.
"Waupaca has been a vital partner for us to fill some gaps in some needed areas. We are about 75 percent, free reduced lunch rates, meaning kids come to school without the supplies they need to be successful," Brian Trammel, principal of Etowah City School, said.
After hand-delivering the supplies to the school, the school's cafeteria hosted Waupaca Foundry employees for a lunch with the students.
As a treat, employees bought deserts for the students from the school's reward center.
"The Waupaca Etowah Team is committed to growing our future leaders. With the help of great employees, donations like these are possible," Diana Elrod, process engineering manager said.
Waupaca Foundry additionally volunteers and donates to the school throughout the year and additionally supports the school's technology needs, STEM programs, Mentor Program, basketball team, annual trip to Huntsville Space Center and Junior BETA Club.
#

community
#

donation
#

etowah
#

K12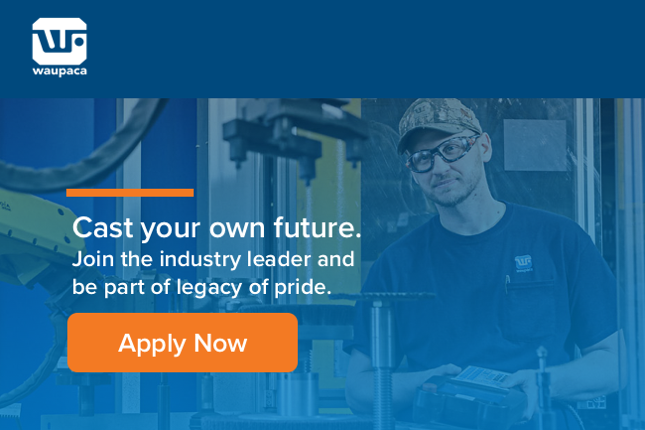 We use cookies and other tracking technologies to personalize content and analyze our site traffic. More information about this is in our
Privacy Policy
. You can control third party cookies by adjusting your browser settings.