Waupaca Foundry
Iron Castings - Jun 27, 2017
Waupaca Foundry gains boiler recertification
Waupaca Foundry gains boiler recertification
Cast iron boiler sections produced at Waupaca-based foundry

Waupaca Foundry has completed its annual audit and was recertified according to the American Society of Mechanical Engineers (ASME) Boiler and Pressure Vessel Code standards. These standards establish safety rules for the design, fabrication, and inspection of boilers and pressure vessels that are fired by oil, gas, electricity, coal or other solid or liquid fuels. Standards cover material used for boiler fabrication, definitions relating to boiler design and welding, and a range of quality control systems.
Waupaca Foundry is the only commercial, non-captive foundry carrying the certification. For more than 35 years, the Waupaca-based foundry produces cast iron boiler sections for boiler heating system manufactures. The gray iron foundry originally earned certification in August of 1992 and was recommended by ASME for renewal in June of 2017.

Waupaca Foundry's capability to cast gray iron boilers provided critical relief following Hurricane Sandy's 2012 destruction of more than 300,000 homes. Boiler manufacturers rushed to produce boilers for a rapid rebuilding surge. In the three months following the October hurricane, Waupaca Foundry cast and shipped thousands of gray iron boiler sections to aid in the rebuilding and heating of residential and commercial properties before the harsh East Coast winter months.
#

asme
#

castiron
#

iron-casting
#

waupaca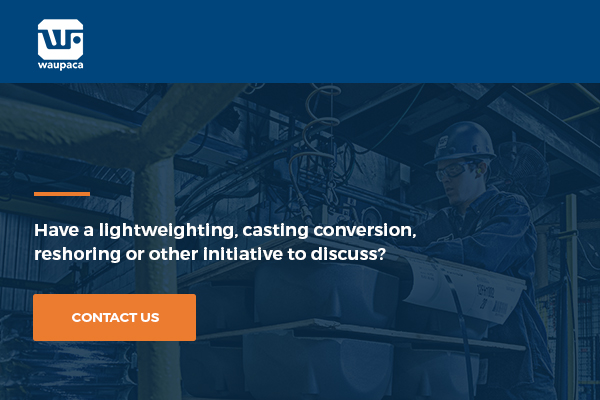 We use cookies and other tracking technologies to personalize content and analyze our site traffic. More information about this is in our
Privacy Policy
. You can control third party cookies by adjusting your browser settings.