Waupaca Foundry
Culture - Feb 1, 2023
Waupaca Foundry named Todd Pagel as vice president of operations.
Waupaca Foundry named Todd Pagel as vice president of operations.
Pagel is a 30-year veteran of Waupaca Foundry who has served in positions including molding supervisor, plant manager and, most recently, director of operations. He started in 1993 as an operator in the molding department at Plant 2/3 in Waupaca. In 2021, while working as plant manager at Plant 2/3, he was also responsible for melt and molding operations at Plant 6, which is located in Etowah, Tennessee.
"I'm looking forward to further integrating the Waupaca Foundry legacy of continual improvement and driving best practices across all facilities," Pagel said. "I am thankful to Waupaca Foundry for always providing opportunities for advancement and for its strong legacy of promoting from within."
Internal candidates fill 80% of all management positions at Waupaca Foundry.
Waupaca Foundry President, COO and CEO Mike Nikolai said, "Todd brings a mix of front-line foundry experience and years of operational leadership to the position. He has a working knowledge of every department in the foundry from safety to production and is the best person to provide operational support and strategic direction to plant managers throughout the company."
#

culture
#

waupaca
#

wfnews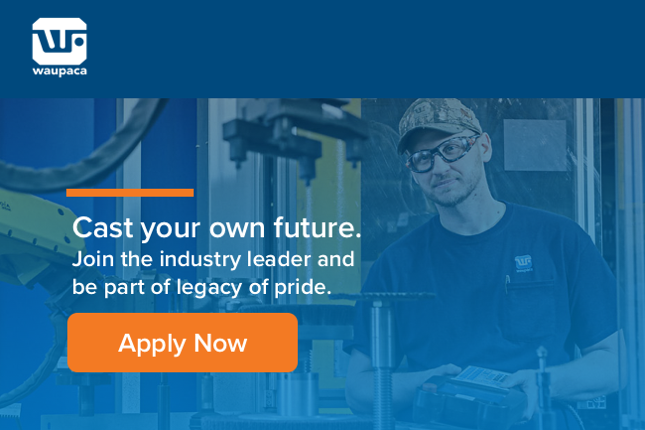 We use cookies and other tracking technologies to personalize content and analyze our site traffic. More information about this is in our
Privacy Policy
. You can control third party cookies by adjusting your browser settings.