Waupaca Foundry
Culture - Apr 28, 2023
Women in Credit - Mary Hotvedt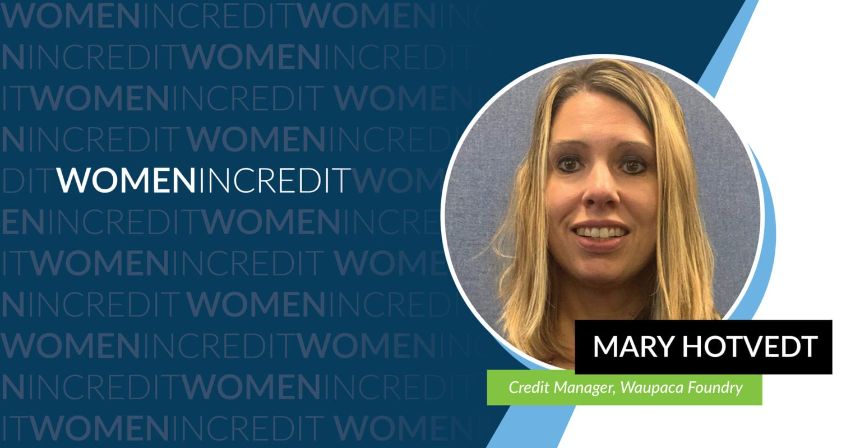 Mary Hotvedt, Credit Manager at Waupaca Foundry, has maintained a career in the credit and collections field for over twenty years. Mary has spent most of her career at Waupaca Foundry; recently, Dan Pike, Director of Motor Credit at ABC-Amega, sat down with Mary to discuss her career.

DP: What is your educational background?
MH: I earned my Bachelor of Arts Degree in Accounting from Lakeland College in Sheboygan, WI. I am also a Certified Credit Executive (CCE) through the National Association of Credit Managememt (NACM).

DP: How did you get into the credit and collections industry?
MH: I started my career as an Accounts Payable /Accounts Receivable coordinator in 1996. Waupaca Foundry had an open Accounts Receivable position in 1998, and so my career with Waupaca Foundry began. While with Waupaca Foundry, I was first promoted to Accounts Receivable Manager, then to Assistant Credit Manager in 2003, and to Credit Manager in 2008, which is the position I currently hold.

DP: What would you say has been your greatest accomplishment in this industry?
MH: Acting on credit risk happenings, and advising management of the severity of these alerts, while being able to save the company several large bad debt losses over the last 18 years in the credit department. We've had several million dollar exposure accounts and at bankruptcy filing, we have had zero exposure.

DP: What are the biggest challenges you face as a credit professional in your industry?
MH: Time! Keeping up with the day to day operations, and the current customer issues that arise that typically need an immediate resolution. Also, working with the sales team, even with a proactive approach that we have been able to maintain with our sales team, sales and credit consistently have different priorities (like all companies ).

DP: What are some of the ways that the industry has changed over the years?
MH: Finding mentors. Mentors seem to be harder to find compared to the wonderful mentors I had when I started my journey in credit. It seems to be more difficult to network now, or it seems that the ways we used to learn from more senior credit professionals has changed, new credit colleagues use alternative sources. They google for the result rather than asking questions. They prefer to not pick up the phone and call, but will use email as the main source.

DP: In what ways do you feel the industry could or should improve?
MH: Keep Credit role emphasis on what is outside your company (credit groups, economic conditions, speakers, technology). It is so easy to just work your company accounts, rather than "seeing the bigger picture"; networking, listening to economists, watching google alerts, and monitoring market conditions. Being part of credit focused memberships and credit groups will continue to offer you valuable credit knowledge, direction with accounts that become problematic, and guidance and bad debt loss savings.

DP: What advice would you give to someone who is thinking about getting into this industry, or
currently working in the industry, and looking to grow as a leader?
MH: Find a mentor, attend education seminars offered by a variety of credit resources, find a credit group to join, and get your NACM certification. The credit role is both challenging and rewarding. You will need to be continuously learning and solving problems.

Waupaca Foundry is the largest producer of gray, ductile, austempered ductile, and compacted graphite iron in the world, melting more than 9,500 tons a day. Castings are produced using a vertical green sand molding process and created by a workforce that puts generations of iron casting expertise to work for their customers every day. Those customers trust Waupaca Foundry for high quality iron castings that are consistently the most durable, reliable, and innovative products on the market.
#

culture
#

employee-spotlight
#

waupaca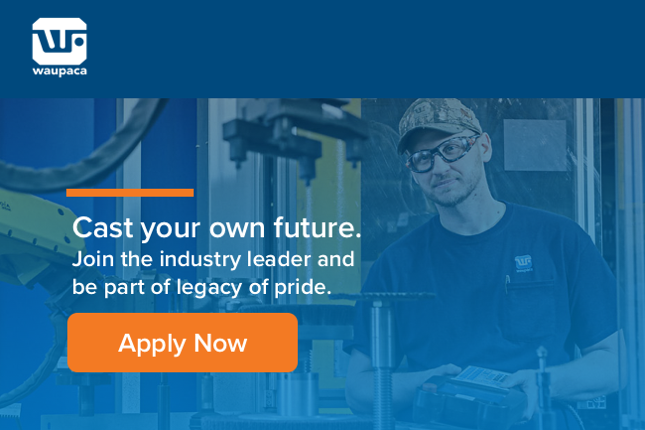 We use cookies and other tracking technologies to personalize content and analyze our site traffic. More information about this is in our
Privacy Policy
. You can control third party cookies by adjusting your browser settings.