Waupaca Foundry Receives Supplier Awards
Cited For Supply Chain Consistency And Excellence During Pandemic
(WAUPACA, WIS.) Dec. 9, 2020 — Waupaca Foundry, Inc., a Hitachi Metals group company, earned two supplier awards for its commitment to quality and supplier excellence.
ZF Company's Commercial Vehicle Control Systems division (F.K.A. WABCO) recognized Waupaca Foundry with a 2020 Partner in Quality award for the safe launch of a machined air disc brake component used in trailer wheel end assemblies. The ZF Company is a global technology company that supplies mobility systems for passenger cars, commercial vehicles and industrial technology.
Waupaca Foundry was recognized for meeting an aggressive deadline to launch a new ADB component with zero sample defects. The award also recognizes Waupaca for fully committing to requirements, parts made right the first time on time, and a flawless launch through responsiveness, flexibility, and risk management.
"Even with a very compressed timeline and launch challenges, we were able to meet the target through true collaboration, open dialog with all parties, and ultimately the execution of very well-planned course of action," said John Wiesbrock, Executive Vice President, Sales, Marketing, and Supply Chain Management for Waupaca Foundry.
The ZF Company acquired WABCO Holdings Inc. on May 29, 2020. WABCO has been a customer of Waupaca Foundry since 1986.
Waupaca Foundry was also awarded the 2020 Outstanding Supplier award from Cummins, Inc. The award recognizes suppliers who excelled in efforts to continue to supply Cummins with parts during the Covid-19 pandemic. It cites Waupaca Foundry for managing weekly production and parts delivery through proactive collaboration and communication, all while ensuring no line down or freight premium occurrences.
"Many of our customers are part of the nation's critical infrastructure and we are proud to meet the increased demand and reliance on iron castings that are used for a wide range of essential manufacturing applications," said President, COO and CEO Mike Nikolai. "This award underscores the value that our team, who went above and beyond to maintain dynamic production schedules and deliveries in a time of constant change."
This recognition is offered only to Cummins suppliers who have "gone above and beyond" expectations during the pandemic.
"Your (Waupaca Foundry's) continued dedication has allowed us to provide essential products and services to our customers during even the most difficult times," said Helen Zhang Purchasing Manager for Cummins, Inc.
Cummins Inc. is a global manufacturer of diesel engines and has been a customer of Waupaca Foundry since 1980.
###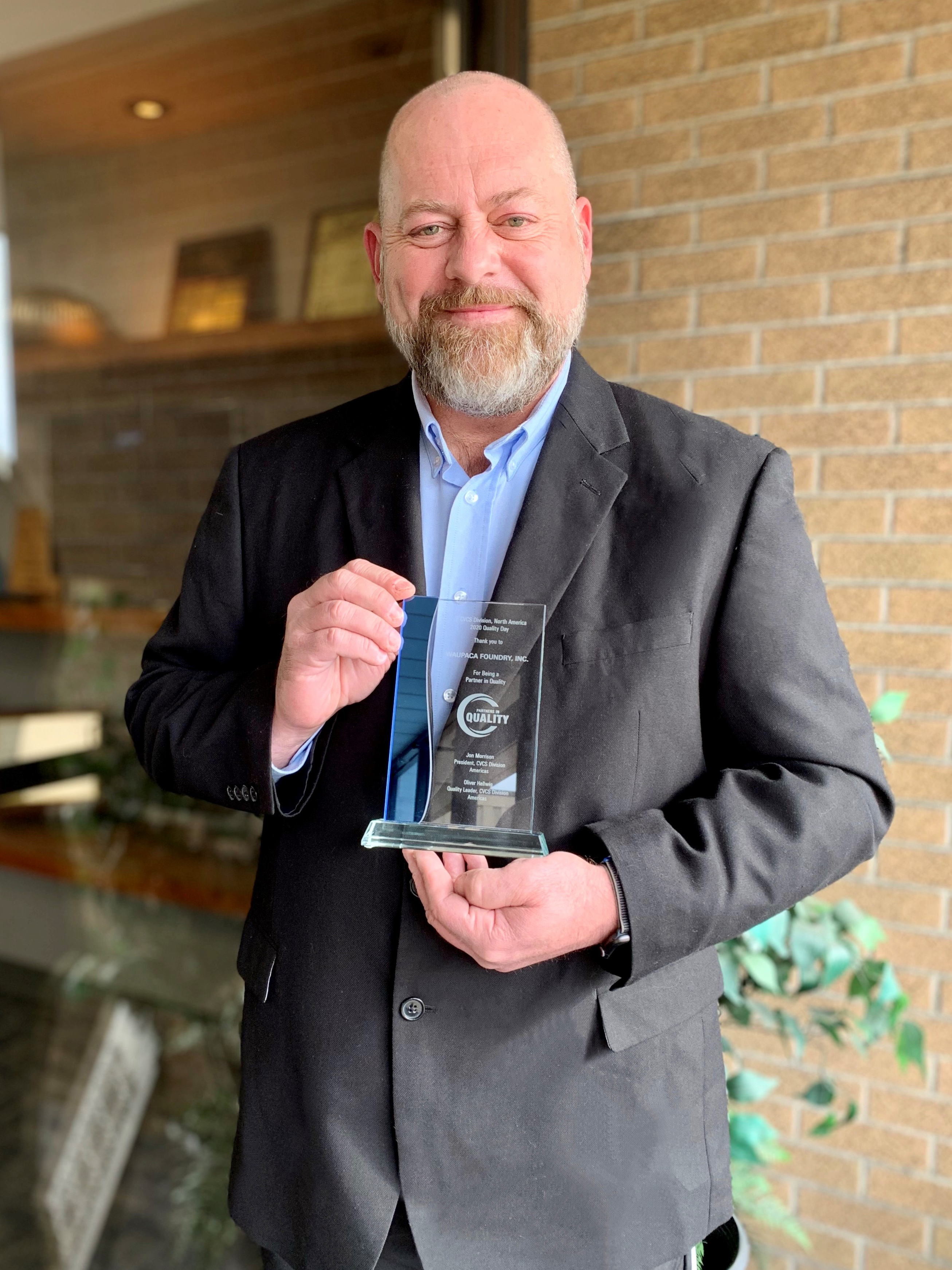 Learn more about Waupaca Foundry achievements.
Blog
For inquiries, please contact PR.
We use cookies and other tracking technologies to personalize content and analyze our site traffic. More information about this is in our
Privacy Policy
. You can control third party cookies by adjusting your browser settings.