Waupaca Foundry
Culture - Nov 8, 2022
Grit and Determination of Former Marine Shines at Waupaca Foundry
Ally Melby
|
Waupaca Foundry
Veteran Spotlight: Millroom Inspector Grinder, Jaime Chandler
On any workday, you can find Jaime Chandler, a millroom inspector grinder at Waupaca Foundry's ductile iron location in Marinette, Wisconsin, on the job early — by nearly 30 minutes — ready to work. Chandler, a former Marine, attributes that, as well as many of his other work habits, to his time in the service.
In 2006, upon high school graduation, Chandler enlisted in the Marine Corps.
"I always wanted to go to the military … Because the Marine Corps was the best of the best," says Chandler.
On July 18, 2006, Chandler was sent to Marine Corps Recruit Depot San Diego for boot camp. After three months of training, he had an additional month of Marine Combat Training within the School of Infantry-West at Camp Pendleton, California. He then continued his learnings at Fort Leonard Wood, Missouri for motor transport job training.
After finishing his training stateside, for his first tour, Chandler deployed to Marine Corps Air Station (MCAS) Iwakuni, Japan. A part of the Marine Wing Support Squadron 171, Chandler was stationed in Japan for eight months until he volunteered with the 3rd Battalion, 5th Marines out of Camp Pendleton to be deployed to Fallujah, Iraq. Chandler was stationed in Iraq for eight months and returned to MCAS Iwakuni for another eight-month deployment.
Returning home from MCAS Iwakuni, Chandler was stationed at Marine Corps Air Station New River, North Carolina as part of the Marine Wing Support Squadron 272 for six months before being deployed for his second tour in the Kandahar Province, Afghanistan. After six months in Afghanistan with the 1st Battalion, 6th Marine Regiment, Chandler returned stateside to Marine Corps Air Station Cherry Point, North Carolina and finished his time in the military there until 2010.
Post-military and looking for a job, Chandler put his motor transport knowledge to use in his civilian career. Chandler received his CDL license and began driving trucks. However, the time on the road and away from family was a feeling too familiar, and Chandler decided to look for a steadier day job. In 2011, he got into contact with Kurt Dausey, an electrical maintenance employee at Waupaca Foundry, and was shortly hired after.
While still transitioning from military to civilian life, Chandler mentions how he found a sense of comradery with Alex Radtke, a grinder inspector, who Chandler felt put in a high level of hard work and had the same level of discipline Chandler experienced in the military.
"It's just very difficult from military to civilian. It's the respect ... and the hard work," says Chandler.
During his 11 years at Waupaca Foundry, Chandler has worked in many areas, including inspector grinder, shakeout operator, forklift driver and setup, and serves as a backup for other positions — flexible to move throughout the plant if need be.
"I tried learning as much as I could — job security," says Chandler, adding, "It's also probably a military thing. I just wanted to know as much as I can."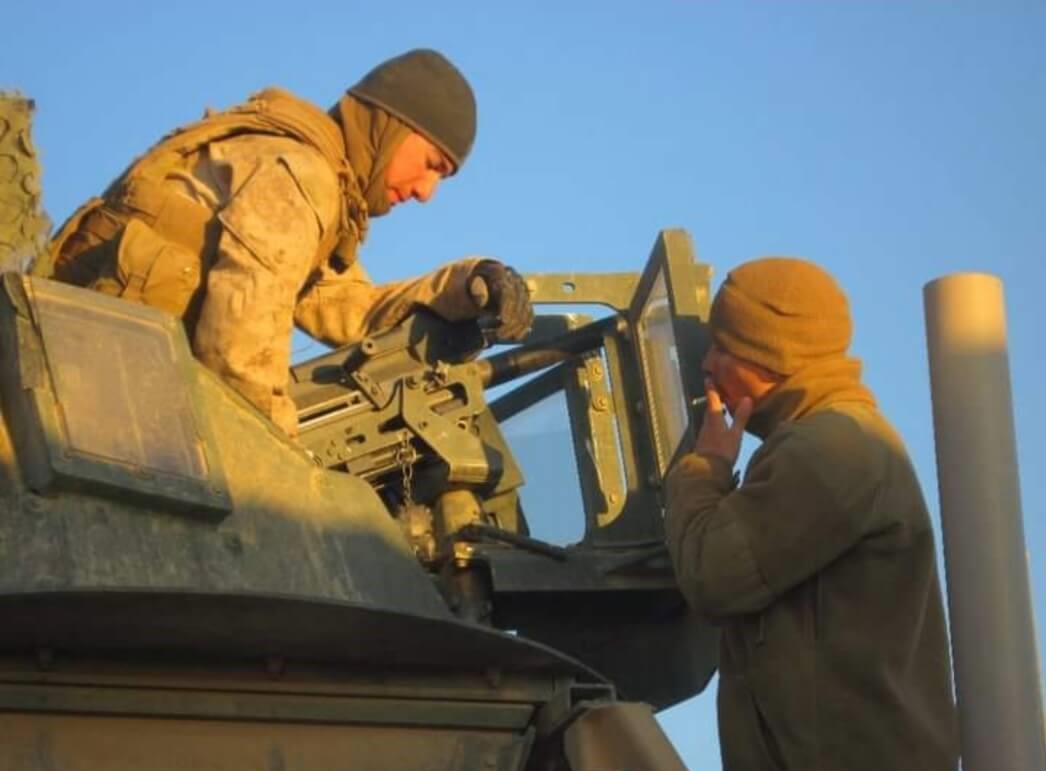 Beyond his regular job, Chandler is also a member of the first responder team on-site at Waupaca Foundry.
Coworkers of Chandler describe him as personable, caring and having good knowledge of what is happening on the floor.
Autumn Raether, human resources assistant, says, "Jaime is hardworking and dedicated; He bleeds blue for Waupaca Foundry."
Waupaca Foundry is proud to employ many men and women who are veterans. Ten percent of
our employees have served in uniform, and we thank them for their service.
#

culture
#

employee-spotlight
#

marinette
#

veteran
#

veterans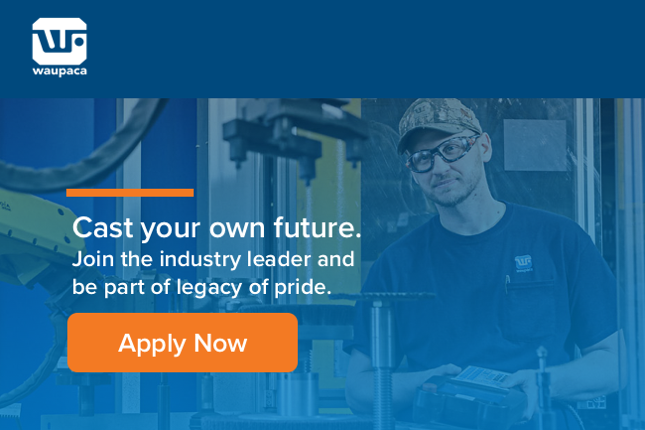 We use cookies and other tracking technologies to personalize content and analyze our site traffic. More information about this is in our
Privacy Policy
. You can control third party cookies by adjusting your browser settings.